I am happy to say that we put 44 projects in the archive in 2021, demonstrating a consistent level of progress with previous years despite the challenges we've had in running two separate servers. Amongst these projects were the completion of the Shire revamp, Dunland, the final projects of the Westemnet, the vast bulk of the Eastfold, and Arnorian ruins.
All of this fantastic work has enabled us to begin the most anticipated projects in the server's history - Moria, Minas Tirith, and Gondor.
We've also had 19 new builders join the team, as well as a healthy group of apprentices who are sure to be promoted in no time. Well done to all of you, and welcome to the team!
Word about our project has continued to spread - most significantly, our video with Nerd of the Rings brought many new guests to the server, and has recently passed 300'000 views. It's now our most successful video ever.
As always, this post aims to update the community on our future plans for the coming year. Let's dive in.
---
ArdaCraft 2.0
In my 2021 post, I explained how an increase to the height limit in future versions of Minecraft, as well as a dramatic improvement to trees in newer versions of Conquest Reforged, meant that there was potential for the server to release a new map into which all our builds would be copied.
As most of you know, the decision has been made to go ahead with this new map. The process is already underway:
I am using our existing WorldPainter map and creating larger mountains. The mountain ranges are being widened where possible in order to allow this.
I aim to finish the terrain with the aid of WorldMachine/Gaea users within the next year.
In the meantime, @RikJeb is working on a full botanical map of Middle-earth, and @Argent is working on a new treegrid in 1.15.
When the terrain is done, the map will be split between six people, who will then paint on the required vegetation.
The finished map is then released in a single upload, and we will then copy over our builds from the old map.
Although this is a great deal of work, it will be an enormous improvement to our map and will actually save us work in the long run, as the WorldMachine mountains will be of a higher standard than the current ones - not to mention that the greater height limit makes all the difference.
---
1.16
To quickly summarise the current state of affairs for those less familiar with the project - ArdaCraft is currently running our main map on a 1.12 server, whilst also running many of our active projects on a private 1.15 server that is only open for Apprentices and above.
The reason for this is that SpongeForge (the software that the server uses for plugins like warps, ranks, grief protections and so on) is not yet updated for versions past 1.12. However, Conquest Reforged is much better and more versatile in 1.15, and we want to use it to create our newest builds. As we can't protect any of our 1.15 builds from griefing, we have to use a private server.
The two servers can only be united once SpongeForge updates to 1.16. The latest word from the Sponge devs (from December) is that it remains "experimental". However, updates seem to be frequent, and I feel reasonably confident that we'll be able to update some time in 2022. We will be supported in this effort by our friends over at Darwin Reforged and aim to run in the same configuration in 1.16.
---
PROJECTS
---
Moria
Under the watchful eyes of @Guan and @Sunwing34, the greatest and most hallowed city of the dwarves has finally begun on 1.15. It has been fantastic to see the intensive planning and research that has gone into this project come to life in the West End under the leadership of @Soap887, as well as seeing many of our newer builders try their hand at dwarven styles for the first time. This is guaranteed to be one of the most viewed projects on our server, and I can't wait to see how it progresses in 2022.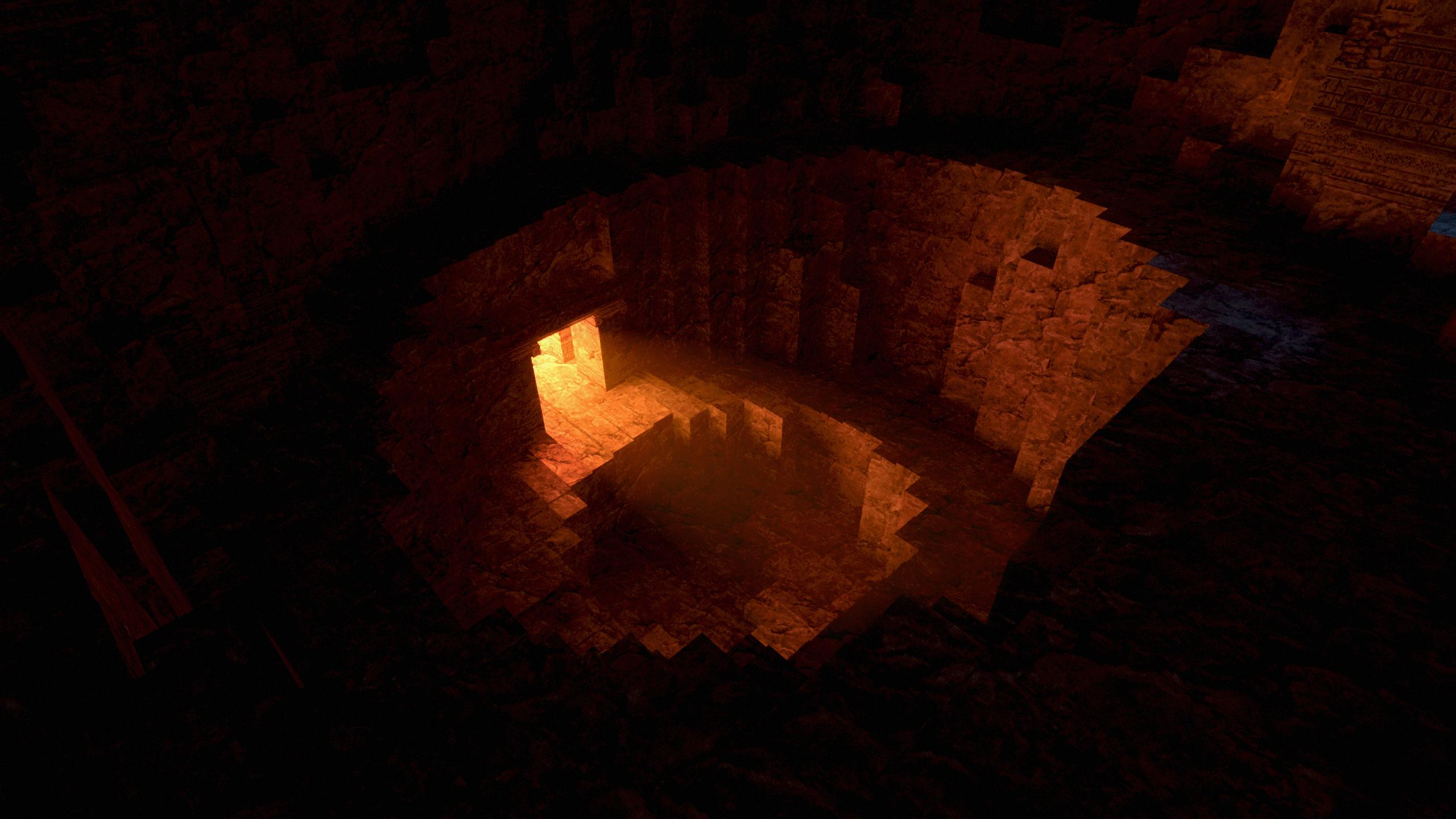 Bree
@Hearthseeker has taken on the mantle of Breevamp leader in 1.15, and the project is very close to being made public. The style he has developed is an excellent one which fits Bree perfectly, and will provide a much-needed public project for the community.
Caras Galadhon
This project has had a quiet period throughout most of 2021 due to the absence of its leaders. However it has had a big facelift due to the improved leaves in 1.15 and is now under the leadership of @olaf16 and @PaladiinRL. They've been making some big strides, and I hope to see this project completed this year.
Tharbad
Unfortunately @Yannig has had to take some time away from the server, so this project was not wrapped up in 2021 as expected. However, it already looks amazing, and I hope to see our favourite Frenchman return and complete this ancient river-crossing this year.
Minas Tirith
The twin geniuses of @eag_inc and @wheellee have already made inroads into the White City, creating a fantastic set of styles which authentically represent Gondor's long history. This is undoubtedly the single most requested location by new guests, and I have been blown away by the work done so far.

Anórien
Under the leadership of @Lindalher, Anórien is being planned out in 1.12. The reason we're doing it on 1.12 is because of the advantages of dynmap and warps, which makes planning out a large region far easier. Once the server updates to 1.16, we will commence building!
---
In summary
In 2021 I was gratified to see how well the community has risen to the challenges of both preparing for these ambitious projects and dealing with the split between our 1.12 and 1.15 servers. I have no doubt that we'll produce some of our greatest builds yet in 2022.